Blog posts
If you are a motorcycle rider lover, you are well aware of the unexpected weather conditions. It can be sunny, and the next, you could be caught in a downpour. So, waterproof motorcycle jackets are... more
Find us
Come visit us! Pop in for a coffee and say hello!
Hours
Generally we are open:
Fri: 11am – 2pm
Sat: 11am – 3pm
Sun: 11pm -3pm
We do change these hours based on what events we have going on, or the weather, so best to keep an eye on our socials!
Address
5 Bury Mead Road
Hitchin
SG5 1RT
If you use What3Words:
///gems.bowls.bikers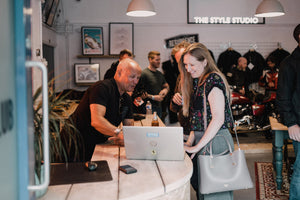 All your motorbike essentials in one place.
We don't profess to having the largest range in the world - but we're not trying to be a superstore. Instead we have a curated range of motorcycle jackets, boots, trousers, helmets, gloves, accessories and more, tailored to suit many different types of riding. So whether you are an adventure rider, a cafe racer connoisseur, a newbie or touring fiend, we have everything you need. 
Explore our range of motorcycle attire from such brands as Fuel, Age of Glory, Alpinestars, By City, Dane, EUDOXIE, Resurgence Gear and more.